4th Annual Bucket Build
Here at The Gleaning Project, we would not be able to do what we do without the support of our community and Bucket Build is no different! This event is only possible by the numerous businesses, individuals, and volunteers who donated supplies, a location, their vehicles, and their time to make this event a success.
The Master Gardeners donated 778 tomato and pepper plants that were leftover from their annual plant sale and provided us a space to host the event. In addition, they were our planting experts during the event and provided helpful assistance to ensure the plants were happy and healthy in their new bucket homes.
Jan and Jerry Althoff, founders of The Gleaning Project, donated 20 bags of soil from their business, Countryside Gardens located in Gettysburg. Feeling inspired to make your own container gardens? Check them out for all your gardening needs.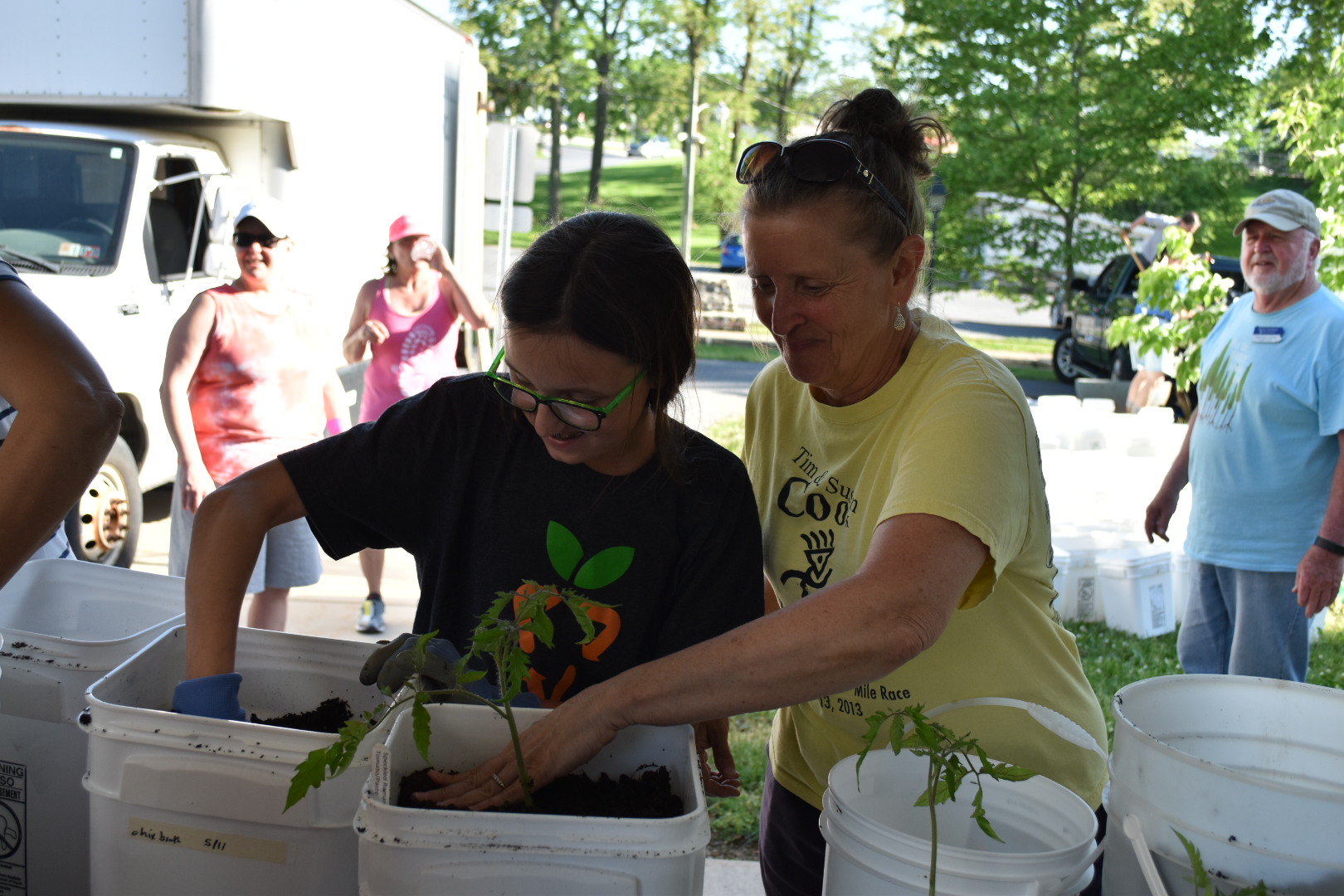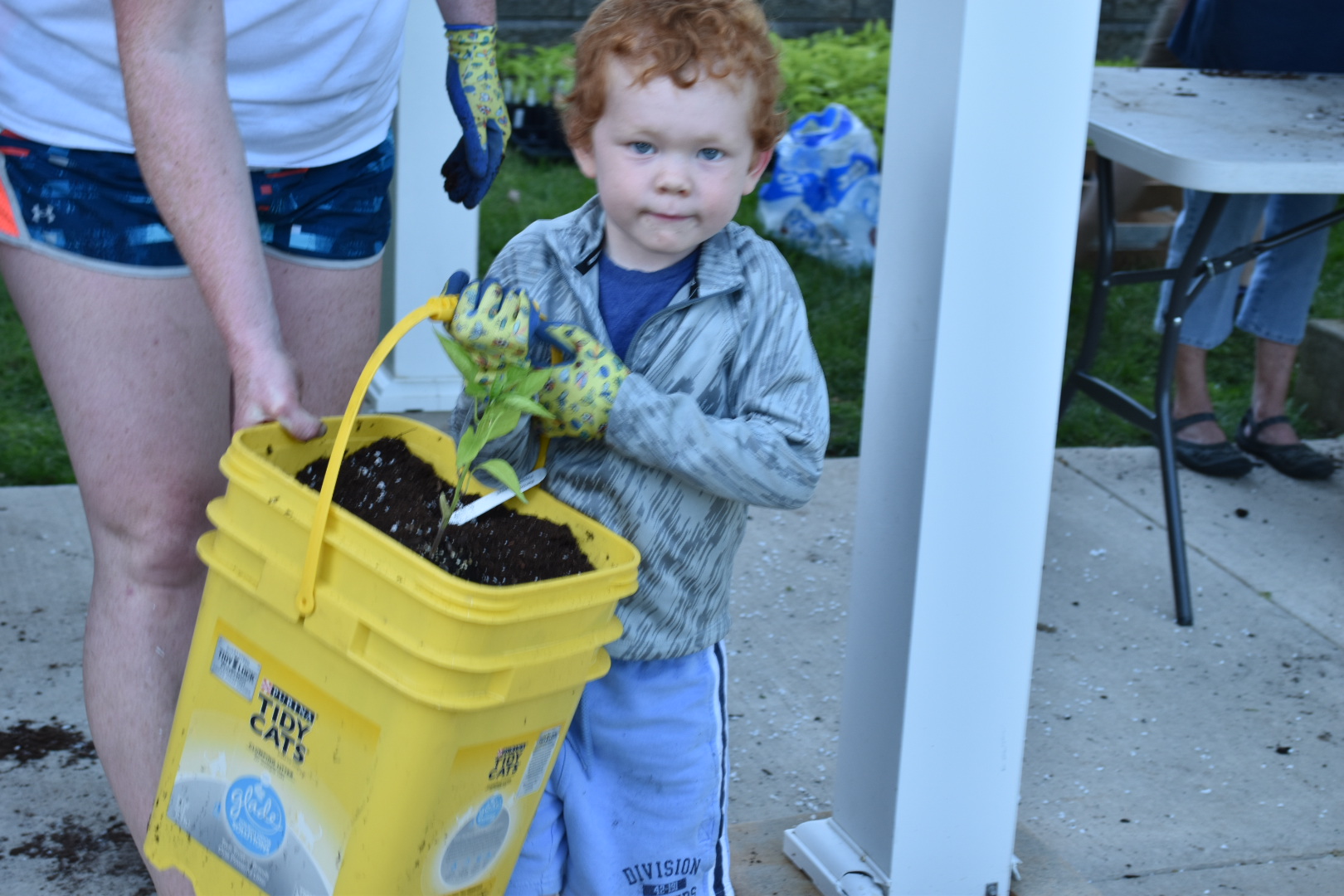 Compost was generously donated by Harry Rotz of HR Rotz Compost and Turf Renovation. Give him a call at 717-267-1487 for any of your compost needs.
The buckets were donated by The Butcher Shoppe, Ken Althoff, and many other individuals who drop off buckets throughout the year. We appreciate having folks who keep us and this event in mind all year long.
A special thank you to Lark and Dave McClure, who used their pickup truck to get the compost from Harry Rotz and didn't even mind a little extra dirt in their bed. They also donated tomato stakes that were passed out along with the tomato plants.
And lastly, our wonderful volunteers. We had over 20 of you show up for this event and we were able to build 160 buckets in 1 hour. To put this in perspective, I like to have folks imagine how long it would take if only The Gleaning Project staff (right now, just me!) were assembling the buckets. It would be a small, small fraction of what we were able to accomplish last week.
We are a community solution to solving the issue of agricultural excess on farms and food insecurity in south central PA. This is especially true at events such as bucket build. Because of all of you, many families across Franklin County can now grow their own vegetables all summer long. If you are interested joining a network of local gardeners, check out our Everybody Grows Facebook page. Want to hear about more volunteer opportunities with The Gleaning Project? Click here to join our mailing list!
So thank you again for making this event a success, and as always, we appreciate you!